Data Management Solutions
Whether you simply need to manage and monitor web enquiries or make business critical data available to staff in the field, your systems need to work at maximum efficiency.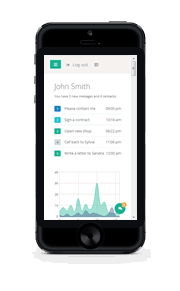 Get the system you need
Often it is suitable and necessary to work with some of this data online. This can help you run your business more efficiently and therefore faster and more successfully. Ultimately, efficient data management and database development is about making more money.
Our data management systems are entirely bespoke, designed to your specific requirements and as such are able to grow alongside your business.
A few of the data systems we offer include :
Information Display - Share your company information either privately to a list of restricted staff, or publicly to the world. Empower your users with searchable content providing answers at the click of a button.
Information Gathering - Gather information from remote locations. Allow your sales staff in the field to constantly update your information so others can make informed up to date decisions. Users can also provide valuable information when passing through such as email addresses and details of how they found you.
Secure Access - Protect your information by only providing access to those who require it. For example member's areas or customer account details.
Intranets - The power of the web can be harnessed within your own offices by employing data management systems securely behind your firewall.
Product catalogues - If you have a catalogue of products, make this available to anyone with an internet connection. Maintaining complete control over the catalogue through your own administration systems, you can have out of stock items display as such either by using your own switch or an automated stock count.
Work Smarter
Whatever your data requirements, we at nakedWeb are certain we can assist. Begin with a free no obligation consultation.