Web Design Solutions
Presenting your company brand in the best light possible serves to inspire confidence in your business and is far more likely to convince a browser that you are trustworthy and reputable.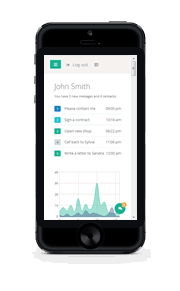 Capture the browsers attention and imagination
Once a user's interest has been aroused, the next task your website design will be charged with is keeping them there. If a user is unable to find their way around your site to the information they require, then it matters not that you have the best products at the cheapest price.
Your website navigation should be clear, simple to follow and above all accessible. There is no point in having the latest scrolling links on your site if even some of your target market, lacking the latest cutting edge technology, are unable to follow them.
Target your Market
Every business will have slightly different requirements when it comes to design principles. The e-commerce system will need to be rich in good quality product images to keep the browser captivated. A service business will desire to provide much information to the reader regarding the services offered.
That said, there are many important factors which all professional websites should pay attention to:
Visual appearance. Draw the browser's attention immediately with quality graphic design.
Brand integrity. Your website should clearly match your company identity to improve brand awareness.
Clear accessible navigation. It should be obvious how to find the information you are supplying.
Information architecture. Provide the key points of your business straight away. What makes you the best?
Be designed in such a way as to provide search engines the best possible chance of storing your information in a logical, progressive and human readable order.
Design Price Guide
Template Design
Free Domain
Up to 4 pages
1st Year Hosting Free
Choice of 5 Quality Designs
Free Domain
Up to 10 pages
1st Year Hosting Free
Professional
from £999.99
Choice of 20 Pro Designs
2 Free Domains
Up to 20 pages
1st Year Hosting Free